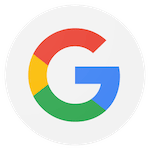 Amazing experience. The staff are fun knowledgeable and all around good people who really care about your personal growth. I've been to alot of gyms and this one is exactly what I look for in a gym.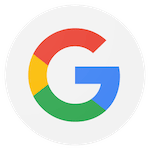 If you like punching and/or kicking things and choking and/or arm barring people then this may be the establishment for you!
In all seriousness, Vasquez Academy offers both Brazilian jiu-jitsu and boxing/kickboxing every single day (only closed on Fridays and Sundays... which you will want it to be... because you will be so sore and need a day to recover if you attend all the classes) as well as kids classes on every day except for Friday, Saturday, and Sunday.
There is sparring for boxing on Tuesday and Thursday mornings and wrestling/rolling in BJJ every day.
You can get as much training in as you could possibly handle, and Rudy is very knowledgeable about all aspects of martial arts. He is a very well renowned instructor and has recently earned a spot on the Martial Arts Hall of Fame.
The bad thing is that if you train here...
You may find yourself taking way too many pictures of your abs in the mirror...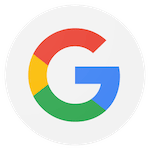 I have been training here for 3.5 years.
Rudy Vasquez and his team of instructors are first rate and truly inspire you to achieve your goals. Vasquez Academy is professional, clean and spacious, with plenty of parking and the classes are a blast!
I am so glad I finally worked up the courage to try martial arts. Even though I am over 50, Jiu-Jitsu suits me and my body well and has put me in the best shape of my life!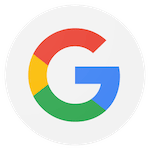 Rudy and his team are fantastic. As a complete beginner, I love how detail oriented the instruction has been. Class is fun and the environment is very welcoming. Highly recommend checking this place out.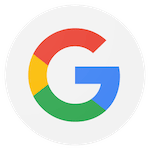 Rudy Vasquez is the head instructor. He is very knowledgeable and skilled in multiple styles of martial arts. His classes are great for anyone looking to shed a few pounds, learn self-defense, be an active competitor, or just wants to have fun while getting a great workout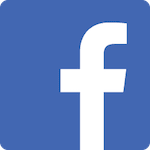 Amazing atmosphere, amazing staff.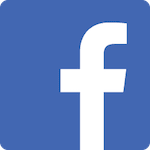 Today my son participated in the Homeschool PE class at Vasquez Academy and it was an awesome experience. The instructors were welcoming, hands-on and kid friendly. We were searching for social interaction and self-defense training and that's exactly what we got in this safe and fun environment. Definitely recommend!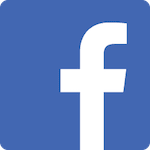 BEST OF THE BEST... MARTIAL ARTS FOR SELF DEFENSE AND DAILY EXERCISE...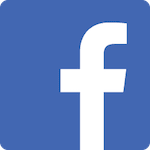 I did bjj, boxing, and kickboxing here. I loved that I could train as hard as I wanted to. There was no limit to the amount of classes I could attend and I would train for two or sometimes three classes a day. We always rolled after jiu-jitsu. I had good competition here and it was always interesting seeing who would get the submission.
We also did conditioning after every boxing and kickboxing class. You will both love and hate the conditioning... I got some really nice abs, and I started taking pictures of them in the mirror a lot. But trust me, some days I nearly collapsed during our 120sec of planking.
Worth it for the selfies though.
Only leaving the gym because I have to move. I hope that you will enjoy it and take pictures of your abs in the mirror like I did!
Train hard.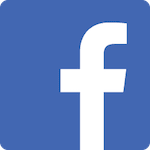 Great place for beginner to pro level training; boxing; MMA, Jiu-Jitsu. There's no egos here..Everyone is respectful and willing to learn, train hard, and help those needing help for competition. Great school
Amazing Place to train! Rudy is not only a great teacher but an awesome Mentor! His passion for the art is truest shown. The knowl edge and skills he has will transfer and make you a martial artist.
We love Vasquez Academy. My 7 year old daughter has been in the kids class for a year now and her confidence is growing every day! She's even competed in a jujitsu tournament. Rudy is a great teacher and very encouraging to all. highly recommend to anyone looking to start their kid in martial arts.
The academy is a great place for kids to learn - he believes in them and encourages them to go beyond their comfort level. Our daughter has grown so much in her confidence since the first day of class and it's all thanks to the academy. Thank you guys for all you do.
My family and I trained with Rudy a few years ago! Rudy is the reason my family and fell in love with MMA! He is an amazing and very pa tient instructor! Rudy & Nora made us feel like not only students but family too! He gives you confident and makes you believe in yourself!
At age 53, I decided to try Brazilian Jiu-Jitsu. Professor Rudy Vasquez and his amazing team/family of instructors, made me feel in stantly comfortable and welcome. I feel younger, more confident and stronger. I only wish I had done this sooner in life. Jiu-Jitsu is just amazing! It is never too late to start your journey.
If you want your kids to be in a great learning environment that instills discipline while hav ing fun AND learning true mixed Mixed Martial Arts skills and techniques, there's no better place! Rudy and his team are awesome and they love the kids.